The statement added organisers would continue to look for an alternative location but implied rescheduling would be unlikely, saying they «remain uncertain if and when» the festival would return.
Loading
«To our fans, ambassadors, and everyone else that has contributed to the incredible memories we created for the past 10 years: from the depths of our orange heart we would like to thank all of you for your ongoing support, dedication, and for creating the most epic family imaginable,» the statement closed.
A question mark has hovered over the festival's future in Australia since two revellers, 23-year-old Joseph Pham and 21-year-old Diana Nguyen, died at the event in September 2018 from apparent drug-related causes.
At the time, Ms Berejiklian vowed to see the event leave NSW, sparking a wider debate about the potential for pill-testing trials to take place at future music festivals around the country – a notion the Premier quickly shut down.
«I'm absolutely aghast at what's occurred, I don't want any family to go through the tragedy that some families are waking up to this morning, it's just horrible to think about,» she said.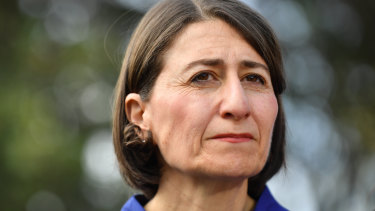 «This is an unsafe event and I'll be doing everything I can to make sure it never happens again … Anyone who advocates pill testing is giving the green light to drugs, that is absolutely unacceptable, there is no such thing as a safe drug.
«I want to send a strong message to every young person … You should not take drugs at these events or anywhere else, and last night's tragic consequences demonstrated this.»
After Pham and Nguyen's deaths in September, Minister for Penrith Stuart Ayres announced the Regatta Centre would «not be hosting Defqon.1 into the future».
«Unfortunately the behaviour of the few have outweighed the enjoyment of the many,» he wrote at the time. «I no longer believe this event is suitable for the Sydney International Regatta Centre.»
In February this year, Defqon.1 was one of 14 festivals deemed «high risk» by the state government, meaning if it were to go ahead in the future it would face tough new regulations to make the event safer.
A spokesman for Ms Berejiklian declined to comment on Thursday afternoon. The Sydney International Regatta Centre has also been approached for comment.
Genevieve Rota is the PM Digital Editor for Entertainment at The Sydney Morning Herald and The Age.
Most Viewed in Entertainment
Loading